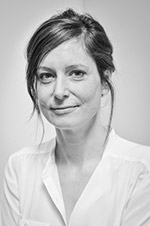 Marie-Pierre Dubé, Director
Marie-Pierre Dubé took the direction of the Beaulieu-Saucier Pharmacogenomics Centre in 2011. Previously head of statistics at Xenon Pharmaceutical from 2000-2004, she joined the Montreal Heart Institute in 2004. She is Professor in the department of Medicine and Social and preventive medicine at Université de Montréal and her research career is focused on clinical research projects in pharmacogenomics and precision medicine. She also teaches and supervises graduate students in the Faculty of Medicine at Université de Montréal, many of whom have benefited from the unique training environment at the Pharmacogenomics Centre.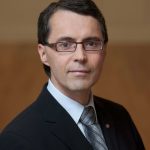 Jean-Claude Tardif, Clinical director
Jean-Claude Tardif is a cardiologist and Director of the Research Centre at the Montreal Heart Institute and Professor of Medicine at the Université de Montréal. Dr Tardif holds the Canada Research Chair in translational and personalized medicine and the Université de Montréal endowed research chair in atherosclerosis. He is the Scientific Director of the Montreal Heart Institute Coordinating Centre (MHICC).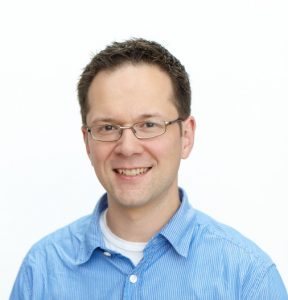 Simon de Denus, Chief of pharmacotherapy
Simon de Denus is a cardiovascular clinical pharmacist and researcher at the MHI, and is an associate professor at the Faculty of Pharmacy at Université de Montréal. He holds the Beaulieu-Saucier Chair in Pharmacogenomics. Simon de Denus' research interests are in the fields of personalized cardiovascular pharmacotherapy.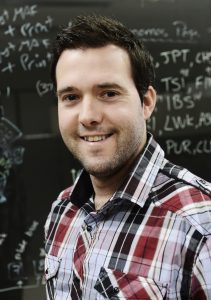 Ian Mongrain, Director of operations
Ian Mongrain has been with the Beaulieu-Saucier Pharmacogenomics Centre since its creation in 2008. His academic training in the Pharmacogenomics program at the Université de Montréal, as well as the many projects carried out with major institutions and companies such as biopharmaceuticals, Genome Canada, Héma-Québec, Canadian Blood Services and the Canada Foundation for Innovation, have allowed him to acquire a robust expertise in operations management that was instrumental in the implementation of several pharmacogenomic platforms and tools in operation at the Centre.